We are proud to be apart of our Amazing Cache Valley Community. We love seeing Smiles and making people Happy. TFO is here to support our community and schools' sports, arts, and events. So whether at school, work, or play, we want to see you Smile All Day!
Our Promise
Our goal is to take care of you, your smile, and your whole family.
Orthodontics is more than just fixing teeth. It's about improving yourself and living to your full potential. We'll take care of you from start to finish, from young to old, and from crooked to straight. Whatever it takes to help you to a perfect smile, we're with you the whole way. Come, be a part of a new family: Thomson Family Orthodontics.
Getting braces doesn't have to be a painful experience!
HEAR WHAT PEOPLE ARE SAYING:
Jessica C.
Dr. Thomson's office is the best, the staff are very friendly, and helpful, always able to get my kids in fast when they break something! The office setting is not like a "dentist office". As my daughter would put it, "Dentist offices are scary and smell!"  Dr T office is more like a family feeling setting, everyone always has a smile on their face, and welcomes you with a very warm smile. Dr T gives each kid attention, and makes them feel special, and really knows his stuff! My kids look forward to going. I would and have recommended Dr Thomson to my family and friends ! Thanks Dr Thomson and Staff! #bestorthodentistever! #lookingforwardtostraightsmiles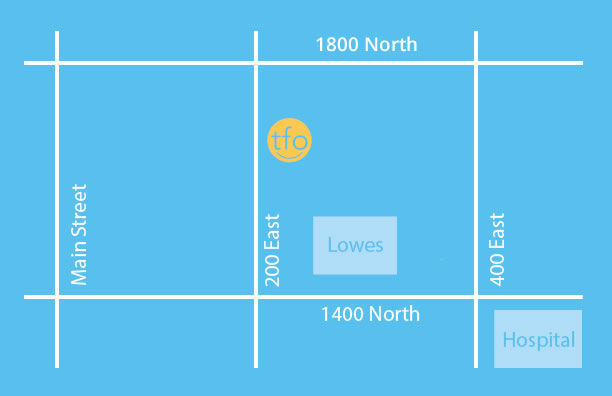 Logan Location:
1624 North 200 East Ste 120
Logan, UT 84341
(435) 752-1320
NEW Providence Location:
169 North Gateway Drive, Suite 140
Providence UT, 84332